Designed with the individual client in mind, High Maintenance Hair Salon is recognized as one of the top hair salons in Henderson, Nevada. A member of a select group of salons worldwide that is authorized to use Aveda products and services, we values our clients' time. All appointments are started and completed on time, so there is no overlapping or waiting around. Other common distractions like phone calls and texts go unanswered on our part so that you get the best salon experience possible.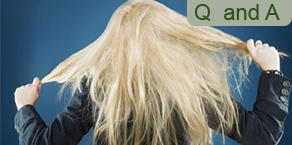 A Hair Salon with Experience
With years of experience and training, we only use products that are safe and mild, and we will never try to sell you anything you don't need. Our services include:
haircuts
base retouch
partial highlights
base color change
color correction
conditioning treatments
Coppola keratin smoothing therapy
As one of the top hair salons in Henderson, High Maintenance offers free 20 to 40 minute consultations. All services are done by appointment only, after we've discussed your goals. We also carry an exclusive line of Aveda products, including discontinued and limited edition products. All fall within the standards you've come to expect of the Aveda line, being made from organic material with no parabens. To experience the luxury of an Aveda salon in Las Vegas, contact us at (702) 547-1444!