High Maintenance Hair Salon is recognized as a top hair salon in Las Vegas because of the care and attention we show our clients. We are one of a few select Aveda hair salons that are authorized to exclusively use Aveda hair care products and services. We have years of training and experience that will leave you with a hairstyle that is flattering, healthy, and easy to maintain long after you leave the salon.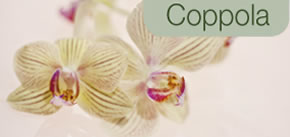 A Unique Hair Salon in Las Vegas
High Maintenance stands out as a top hair salon in Las Vegas because of the way we value your personal time. Appointments are never double-booked, and there are absolutely no distractions. That means no phone calls, texts, or other interruptions that take away from your experience. Services offered include the following:
women's and men's haircuts
partial and full head highlights
base color retouch and base color change
color correction
conditioning treatment
Coppola keratin smoothing therapy
We offer Aveda products including those that have been discontinued or are limited edition; and as always, they're made mostly from organic, raw, herbal ingredients with over 480 products that are paraben-free. Services are by appointment only and hours vary. Contact us today at (702) 547-1444 to schedule a free 20-40 minute consultation, and experience for yourself the difference when your wants and needs come first.