Looking for a hair salon in Henderson where your time and look is our priority? High Maintenance Hair Salon in Henderson understands the busy schedules we all have, which is why we put you first.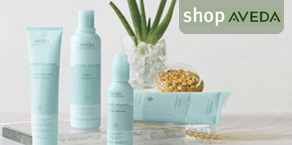 A Henderson Salon You Can Count On
We at High Maintenance ensure that our clients receive our undivided attention during their appointments. That means we won't take phone calls, send texts, or participate in anything else that takes away from your time. We see you by appointment only and treat one client at a time — so you'll never have to sit around and wait again or feel like you're being rushed out the door to make room for the next appointment. High Maintenance is an exclusive Aveda salon in Henderson, and we're easily recognized as one of the best hair salons in the Las Vegas area.We even offer Coppola Keratin Complex therapy and have been certified since 2009. We price it by the hour and offer special rates for first-time clients. We'll never use harsh chemicals on your hair that will leave it damaged and brittle. Contact us today for a free one on one 20-40 minute consultation at (702) 547-1444. We look forward to creating your dream look.