Finding a good hair salon can be a tricky quest. Finding one that doesn't cost an arm and a leg is even more rare.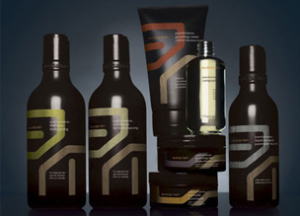 Your Dream Aveda Salon in Las Vegas NV
Your search is over!  High Maintenance Salon is widely recognized as one of the best salons in the Las Vegas area. Since we are a private hair salon, you can be assured of receiving the individualized attention and personal treatment you just won't find at other salons.
The Difference of a Private Salon
Every treatment is by appointment only, so you don't have to worry about long wait times, overbooking, or feeling like you're on a conveyer belt of customers waiting to be seen. During your appointment, the focus will be entirely on you, with no interruptions! Not only will you get the best hair treatment around, you'll get to experience the luxury of Aveda hair care products. Unlike the other name-brand products out there, Aveda:
contains 89-90% organic, raw, herbal ingredients.
creates color products that are up to 98% naturally derived.
uses no animal testing.
uses bottles that are a minimum of 80% post-consumer recycled.
has more than 480 products that are paraben-free.
In addition to the luxury of a totally one-on-one session to pamper you, you'll have the confidence that our products are just as good for your hair as our salon experience is for your well-being! Contact us today at (702) 547-1444 for more information or to book an appointment. Part of the High Maintenance experience is that we don't interrupt our sessions to take phone calls; so if we don't answer, please leave a message. we look forward to seeing you at the best Aveda salon in Las Vegas, NV!