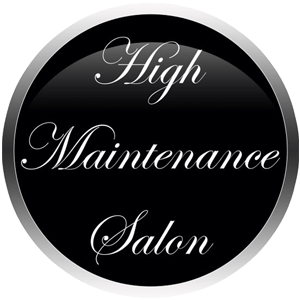 High Maintenance Salon is recognized as one of the top hair salons in the Las Vegas area. Located in nearby Henderson, we offer a unique hair experience where it's all about you. There is absolutely no double-booking and no distractions–phone calls, text messages, etc.  You are the only client there, period.
High Maintenance is part of a select number of Aveda salons worldwide that carries Aveda products, including certain discontinued ones.
Services include the following:
Women's and men's haircuts
Base color retouch
Full and partial highlights
Base color change
Color correction
Conditioning treatments
Our highly skilled stylist and colorist will have you seeing the difference as soon as you step inside the salon, and will provide you with services and products that are suited to your individual needs and hair concerns. With years of experience and continuous educational courses and training, we're up to speed on the most current styles and treatments.
All services are by appointment only and our hours vary. Please contact us at (702) 547-1444 to set up an appointment or a free 20-40 minute consultation.