At our Aveda salon in Las Vegas, we guarantee you won't fall victim to bad salon "crimes." Have you been to a questionable salon before? If you're not sure, here are three signs you should never go back to that place!
(1) A Scissor-Happy Stylist
Does your stylist always cut more of your tresses than you'd like? Does she take your idea and turn it into "her own," i.e. not what you wanted? If so, you have definitely spent time in a bad salon. Ditch her pronto!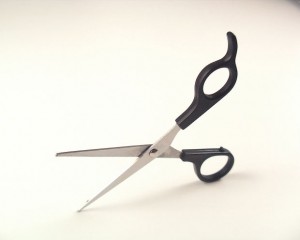 (2) Poor Customer Service
Look around the salon. Do the stylists appear to enjoy their work and be happily engaged with their clients? Do they treat you in a professional yet personable manner? Are they concerned with whether or not you like your cut? These are just some of the customer service questions to ask yourself. If the answer is ever no, move on.
(3) A Stylist Without a Watch
Do you find yourself always waiting for your scheduled appointment? If your stylist is constantly running late, she could rush through your appointment, leaving you with a less-than-desirable cut.
Have you ever had a not-so-great experience in a salon? Leave a comment and share your bad salon stories with us! Contact us today for more information about our products and services.